AFFILLIATES
FAVOURITE AFFILIATE LINKS - EARN CASH AND CREDIT -VISIT SITES
The following is a list useful links that I have compiled. If you wish to be added to this list, please send me an e-mail. You can sign-up directly through my Affilliate Sites. MY E-MAIL ADDRESS IS
moossunr777@yahoo.com or newflystar9@gmail.com JUST SEND YOUR E-MAIL ADDRESS BY SENDING AN E-MAIL
Expert guidance from real people searching for the best the Internet has to offer in games, music, travel, maps, jobs, free stuff, books, news, chat, strategy, auctions, airlines, gifts, weather, links, cds, movies, and more. GET A GIFT FROM MAURITIUS SEND ONLY $2.00 AND THE GIFT COMES TO YOUR DOOR AS A SURPRISE. JUST PUT BIRTHDAY DATE TO FACILITATE THE OFFER.
A leading local portal and transactions company that provides in-depth local content and services to help people "get things done" online.
These are Links where you can Learn English Language; Hindi Language and Urdu Languages respectively.
Mirza Ghalib as the great Shayer for Poetry
Shakeel Badayouni as the great Shayer for Poetry
Lab pe aati hai dwah ban ke tamanna meri
Zindagi shamm'a ke sourat ho Khoudaya meri.
Door duniya ka mere dam se andhera ho jaye!
Har jagah mere chamakne se oujala ho jaye!
Ho mere dam se younhi mere watan ki zeenat
Jis tarah phool se hoti hai chamman ki zeenat.
Zindgi ho mare parwane ke surat Ya Rab!
Illm ki sham'a se ho mujko muhabbat Ya Rab!
Ho mara kaam ghareebon ki himayat karna
Dard mandon se za'ieefon se muhabbat karna.
MERE ALLAH! MERE ALLAH!
Mere Allah! bourayi se bachana mujhko
Neik jo rah ho ouss raah pe chalana mujh ko.
Lab pe aati hai dwah ban ke tamanna meri
Zindagi shamma ki sourat ho Khoudaya meri
E! Online. Entertainment's home page.
Nasdaq Stock Market Information
The following Site is a Site for the Stock market provisions. If need to trade go to this Site and Register to get an Account. Start Trading and get real Tracks of your records. First get a list of real people for free at my site'
visit:- http://www.listjoe.com/j/newflystar
Visit:- http://www.easyforex.com/gtw/13589.aspx
ALSO EARN MONEY WITH YOUR OWN WEBSITE SIGN UP AT
http://www.allsolutionsnetwork.com/RM/RM55869
Earn Money Online Goto this Site
http://www.247vipclub.com/pages/index.php?refid=newflystar
LEARN HINDI AND URDU LANGUAGES IN SEVEN TO THIRTY DAYS TIME.
HINDI LANGUAGE
Welcome to the Hindi Language Web site
Here you'll find some useful resources to help you to understand the Hindi Language better. It's spoken by almost 500 million people over the world, the third most spoken language. It's the official language of India, the country with the second largest population in the world. From the

History

to useful

phrases

, we're trying to offer a general overview about the language in order to give you a way to get started in Hindi learning. We do NOT aim to write all about Hindi Language, it is almost impossible to achieve :-). But we DO want to hear from you suggestions to improve the site and offer you the content YOU consider more useful
Learn Hindi reading,
Hindi writing and
Hindi speaking.

Can send you Little Books to learn rapidly the Language starting from only $5.00 per little book.
For more info send e-mail to
moossunr@yahoo.com
WE SHIP WORLDWIDE
MAPS FROM MAURITIUS
·
AS YOU ALL KNOW THAT A

map

is a visual representation of an area—a symbolic depiction highlighting relationships between elements of that space such as objects, regions, and themes.
NOW FROM HERE IF NEEDED "MAP OF MAURITIUS " GET ONE AT HAND THE NATIONAL MAP OF ALL TOWNS IN MAURITIUS. SEND INFO TO GET MAPS.
WE SHIP WORLDWIDE

.
URDU LANGUAGE
Urdu
is an Indo-Aryan

language

with about 104 million speakers, including those who speak it as a second

language

used worldwide.
·
Urdu
(ÇÑÏ

Urdu

, the national

language

of Pakistan, was created around the 1600's in Central Asia. The word '

Urdu

' comes from the Turkish word 'ordu'.
AND ALSO------------------------------------------
member of the Indo-Aryan group within the Indo-European family of

languages

.

Urdu

is spoken by more than 100 million people, predominantly in Pakistan and India
-ALSO
Indo-Aryan language used by Muslims in India and Pakistan. In the sociopolitical realm, Urdu and Hindi are different languages, but the colloquial basis of both is identical, and as a written language Urdu differs from Hindi principally in its greater acceptance of Persian-Arabic vocabulary and in some syntactic features. It is written in the Arabic alphabet with modification of some letters to denote specifically Indo-Aryan sounds. As Pakistan's official language, Urdu has been promoted as a token of national unity, though less than 8 of Pakistanismainly immigrants and descendants of immigrants from India after the 1947 partitionspeak it as a first language.
Learn URDU reading,
URDU writing and
URDU speaking.
Can send you Little Books to learn rapidly the Language starting from only $5.00 per little book.
For more info send e-mail to
moossunr@yahoo.com
WE SHIP WORLDWIDE
Largest collection of free MP3s to play or download, free MP3 software. Want to go for music go go to this site.
BabyCenter Store--content and quality products--You name it, we have it.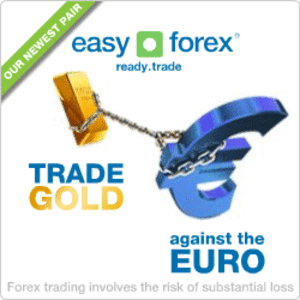 Search Engines
You know us as the Internet's original search engine.
One of the most visited hubs on the Internet, reaching one out of every two Web users. Visit
http://wwww.Gmail.com
and get an E-mail for Free.
With over half a million sites, divided into more than 25,000 categories, Yahoo! is both browseable and searchable. Visit
http://www.yahoo.com
Get the best e-mail for Free.
GO Network is a new brand that brings together the very best of the Internet in one, easy-to-use place.
Have Fun!